India tourist Visa application online

For tourists, business and short medical treatment visitors
Government of India introduced e-TV-application service for India tourist visa online. e-tourist visa (e-TV) an electronically issued replacement for entry Visa to India for international travellers who wish to visit India for tourism, short duration medical treatment or business purposes.
Tourism includes: Holidays, recreation, sightseeing or casual visit to meet relatives or/and friends.
Business includes: Attending a conference, negotiation or exploration business visit. Business activities do not include work.
At present e-Tourist Visa facility is available for foreign visitors from 76 countries.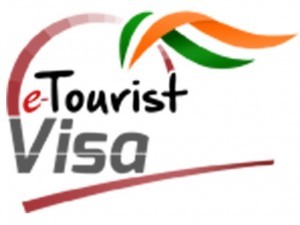 To apply for e-TV online applicant should have:
1 Passport of eligible country valid for at list 6 month from the date of arrival to India (digital copy to upload)
2 Complete online application form and upload passport size digital photo of your self
3 Make secure payment online
Please note!
Applicants of eligible countries may apply for India tourist visa online minimum 4 and maximum 34 days in advance of planned date of arrival to India. India e-TV is a single entry Visa valid for period of up to 30 days from the date of arrival.
Eligibility
1 Available for travellers whose sole objective of visiting India is recreation , sight seeing , casual visit to meet friends or relatives, short duration medical treatment or casual business visit.
2 Passport should have at least six months validity from the date of arrival in India. The passport should have at least two blank pages for stamping by the Immigration Officer.
3 All visitors should have return ticket or onward journey ticket,with sufficient money to spend during his/her stay in India.
4 Pakistani Passport holders or Pakistani origin should apply for regular Visa at Indian Mission.
5 Not available to Diplomatic Passport Holders.
6 Not available to individuals endorsed on Parent's/Spouse's Passport i.e. each individual should have a separate passport.
7 Not available to Travel Document Holders.
If you require more information about India tourist visa please click here to visit India High commission in London